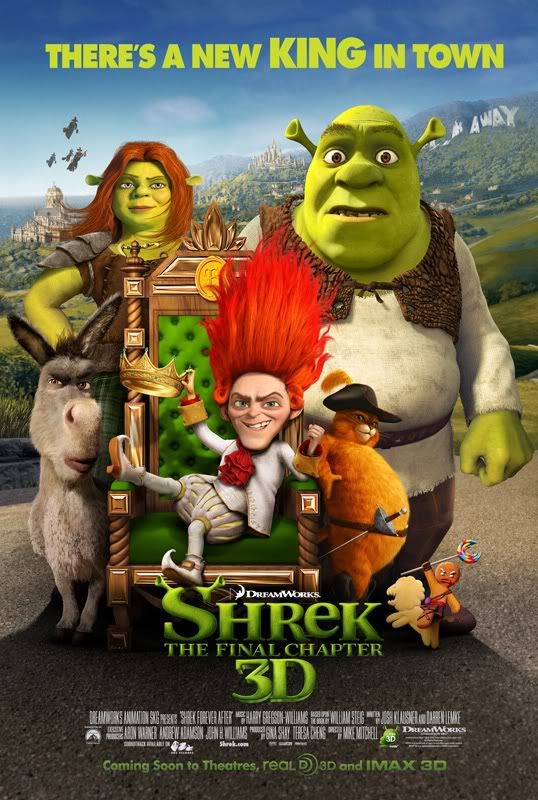 Three Cheers for Green Ears and the Gingerbread Man!
In "Shrek Forever After", a bored and domesticated Shrek pacts with deal-maker Rumpelstiltskin to get back to feeling like a real ogre again, but when he's duped and sent to a twisted version of Far Far Away — where Rumpelstiltskin is king, ogres are hunted, and he and Fiona have never met — he sets out to restore his world and reclaim his true love.
Advertisement

Latest News

Advertisement

Interviews

Drew Turney | March 11, 2014

Moviehole speaks to the director of the faux-doc, which stormed the festival circuit last year

Film Reviews

Mike Smith | March 11, 2014

A delightful story that will entertain both the youngsters and their parents

Trailers

Caffeinated Clint | March 12, 2014

A down-on-his luck salesman gets a strange phone that sets him on a series of 13 tasks, each more sinister

Advertisement
Latest News

Latest Interviews

Latest Trailers
Copyright © 2013 Moviehole. To Advertise on Moviehole please contact Crave Media via Evolve Media.