Still Shots from The Last Airbender
By Katie Crocker on July 1, 2010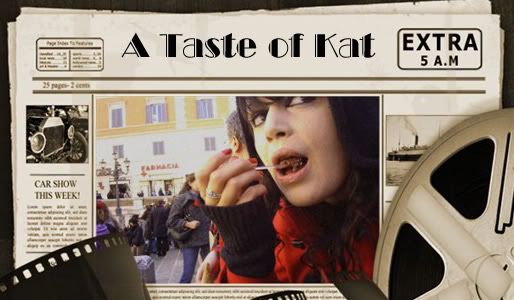 If you're a fan of the fantastical fantasy of M. Night Shyamalan, much like myself, Techland.com has released some new still shots of "The Last Airbender," that hits theaters this weekend!  I'm interested to be sure, but the trailer has left me in semi- low spirits.  Not to mention the fact that /Film has also reported it as the worst reviewed film of 2010, beating out "Furry Vengeanace, "* Ouch!
f you're interested, you can check out the still shots Here.
* Hmm…Something tells me I might be in for a disappointment.
Advertisement

Latest News

Advertisement

Interviews

Editorial Staff | April 8, 2014

We caught up with Skarsgard to talk about the show's first season, now available on DVD and Blu-ray.

Film Reviews

Caffeinated Clint | April 17, 2014

Your hands won't be exactly sticky from sheer thrill, but Marc Webb's Lloyd Dobler vs Horace Pinker bout may be good enough to spoil the Raimi's Easter

Trailers

Ashleigh Davies | April 18, 2014

That's right, from musical to film, Clint Eastwood's "Jersey Boys" has got its first trailer.

Advertisement
Latest News

Latest Interviews

Latest Trailers
Copyright © 2014 Moviehole. To Advertise on Moviehole please contact Crave Media via Evolve Media.