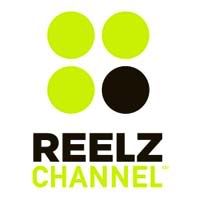 The drama surrounding the mini-series of the infamous politico family, "The Kennedy's" has finally come to a close!
In case you've been under a rock for the last three weeks, The History Channel dropped their U.S. airdate for "The Kennedy's" eight-part mini-series, citing "this dramatic interpretation is not a fit for the History brand."
(aka the Kennedy family shoved their fist so far up our ass, we decided not to air it.)
Ever since then, the series has been peddled around to every network doorstep; and with rejections from Showtime, Starz & FX; it was looking kind of grim.
I thought I'd have to catch a plane to Canada, Eh, to get a look at it, but according to THR, it's finally landed at Reelzchannel.
The independent cable channel will air the mini-series April 3rd and it will be their first go at an original.
CEO of Reelzchannel, Stan Hubbard, stated, "One of the benefits of being an independent network is that you can be an independent voice and you don't have to worry about corporate pressure or political pressure. This is a project that deserves to be seen."
Thanks Hubbard, couldn't have said it better myself. Oh and I'll be watching on the 3rd!