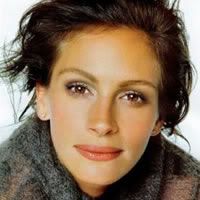 It looks like the arms race continues for "Snow White"; Relativity is closing in on Julia Roberts.
According to Vulture, "The Brothers Grimm: Snow White" wants the Pretty Woman to play the role of the Evil Queen.
Apparently, Director Tarsem Singh has had his eye on the actress – last seen in the snorefest "Eat Pray Love" – for the role for quite some time. He is anxious to cast the A-lister.
So, stay tuned because with three Snow White productions circulating, (Universal,  Disney & Relativity) I'm  just waiting to see who'll pull the trigger first.