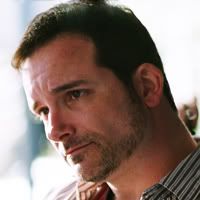 Marvel is shopping for a new Director since Jon Favreau ditched the third installment of the blockbuster "Iron Man" flicks and according to THR, they're considering  legendary screenwriter ("Lethal Weapon", "Long Kiss Goodnight") Shane Black to take on the franchise.
I was a little underwhelmed with "Iron Man 2,"  so the thought of a new Director on board has it's appeal, especially since it's the same  gentleman responsible for "Kiss Kiss Bang Bang," not to mention would reunite him with his leading man, Robert Downey Jr. 
Most likely, the Director would get a go at the script if he's signed on and with "Lethal Weapon" and "Long Kiss Goodnight" under his belt, I'd love to see his version of the man in the Iron suit.
All I can say is…
Please Don't Fuck This Up For Me Marvel!