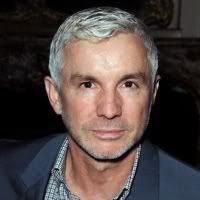 Baz Luhrman's film adaptation of "The Great Gatsby"  is on the hunt for dollars and cents and it looks like Warner Brothers might be the one to finance his take on F. Scott Fitzgerald's classic, masterpiece novel.
According to Deadline, the studio is the closest to sealing to deal and with a very promising cast already set, it shouldn't be too hard to convince them.
For some time, Leonardo DiCaprio has been attached to portray Gatsby himself alongside Tobey McGuire as narrator, Nick Carraway. And last but certainly not least, Luhrman signed on Carey Mulligan for the role of Daisy Buchannan back in November, which she happily accepted with tears of excitement.
I'd been worried what with  news of the flick somewhat dying down and  rumors that Baz Luhrman was waning on the project, but the news today looks  like the project is getting closer  to getting the greenlight! 
 I'll be keeping a close eye.