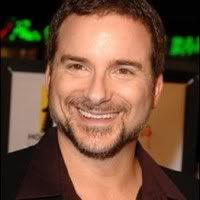 Marvel heard my plea!
If you recall,  about a week ago,  Shane Black was flirting with the idea of directing "Iron Man 3" for Marvel after Jon Favreau left the franchise.
I ended the news with "Please Don't Fuck This Up For Me Marvel!"
And it looks they haven't!
According to Deadline,  the great action writer,  Shane Black was confirmed to direct the other man o' steel and we're  basically just waiting for the ink to dry.
It's hasn't been made clear whether Black will get a shot at the script but I don't think anyone's doubting he'll get a crack at it.
The third installment is set to release May 3rd 2013.
Surely enough time to get the Shane Black stamp.