Will Ferrell and Mark Wahlberg Will Duke it out Again!
By Katie Crocker on May 18, 2011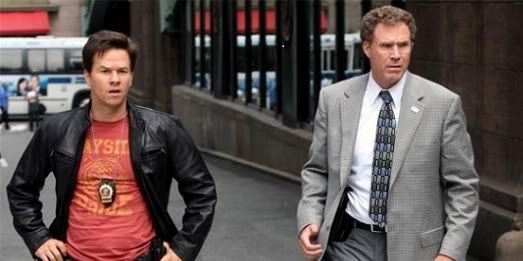 Warner Bros is set to reunite "Other Guys" co-stars Will Ferell and Mark Wahlberg!
The studio picked up the tentatively titled flick "Turkey Bowl" and  according to Deadline,  was sold  as a pitch about rival, small town team leaders who duke it out every Thanksgiving in a game of tag football for a year worth of bragging rights.
The script will be written by "30 Rock"  Robert Carlock and Scott Silveri and produced by Wahlberg, Ferrell, Adam McKay and Chris Henchy.
Advertisement

Latest News

Advertisement

Interviews

Drew Turney | March 11, 2014

Moviehole speaks to the director of the faux-doc, which stormed the festival circuit last year

Film Reviews

Mike Smith | March 11, 2014

A delightful story that will entertain both the youngsters and their parents

Trailers

Caffeinated Clint | March 12, 2014

A down-on-his luck salesman gets a strange phone that sets him on a series of 13 tasks, each more sinister

Advertisement
Latest News

Latest Interviews

Latest Trailers
Copyright © 2013 Moviehole. To Advertise on Moviehole please contact Crave Media via Evolve Media.