Will Ferrell and Mark Wahlberg Will Duke it out Again!
By Katie Crocker on May 18, 2011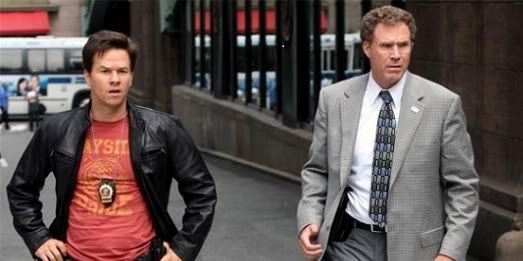 Warner Bros is set to reunite "Other Guys" co-stars Will Ferell and Mark Wahlberg!
The studio picked up the tentatively titled flick "Turkey Bowl" and  according to Deadline,  was sold  as a pitch about rival, small town team leaders who duke it out every Thanksgiving in a game of tag football for a year worth of bragging rights.
The script will be written by "30 Rock"  Robert Carlock and Scott Silveri and produced by Wahlberg, Ferrell, Adam McKay and Chris Henchy.
Advertisement

Latest News

Advertisement

Interviews

Editorial Staff | April 8, 2014

We caught up with Skarsgard to talk about the show's first season, now available on DVD and Blu-ray.

Film Reviews

Caffeinated Clint | April 17, 2014

Your hands won't be exactly sticky from sheer thrill, but Marc Webb's Lloyd Dobler vs Horace Pinker bout may be good enough to spoil the Raimi's Easter

Trailers

Ashleigh Davies | April 18, 2014

That's right, from musical to film, Clint Eastwood's "Jersey Boys" has got its first trailer.

Advertisement
Latest News

Latest Interviews

Latest Trailers
Copyright © 2014 Moviehole. To Advertise on Moviehole please contact Crave Media via Evolve Media.