It's a new year for movies and although it's easy to get cynical with the slew of remakes, revamps, sequels, rebooted, based on,  brought to you by the same guys that-.. .I try to not let it discourage me.
I try to concentrate on the movie releases I mark my calendar for (some might find this oddly obsessive, I like to think of it as being prepared) These are the anticipated flicks that make my feet jittery during the previews and motivate me to go to the theaters, sometimes even twice.
So here it is, flicks that made my calendar for 2012!
"Haywire"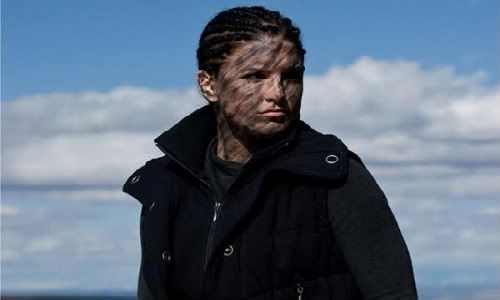 Directed by: Steven Soderberg
Starring:  Gina Carano, Channing Tatum, Michael Fassbender, Ewan McGregor, Michael Douglas & Antonio Banderas.
Plot: Elite covert operative Mallory Cane is out for revenge after members of her own agency double cross her and leave her for dead.
This girl can kick some ass, no seriously, she really can!  After Soderberg caught a glimpse of Carano in some MMA action, he decided he wanted to make a flick with her. At comic con, the director mentioned  that these actors are actually beating the shit out of each other and that each scene was shot  until the actors were physically incapable of throwing another punch.  Only Soderberg.  And pretty damn awesome.
"The Dark Knight Rises"
Directed By: Christopher Nolan
Starring: Christian Bale, Joseph Gordon-Levitt, Gary Oldman, Anne Hathaway  & Tom Hardy
Plot: Batman returns after Bane terrorizes the Gotham police force to the limit.
Finally!! The last installment of Batman has arrived! I love Nolan's dark and realistic translation of the great comic book vigilante, (and my personal favorite comic book hero) but I'm especially excited to see what he has in store for the villains because he transforms them from comic relief (did anyone find penguin scary?) into serious threats.
"Django Unchained"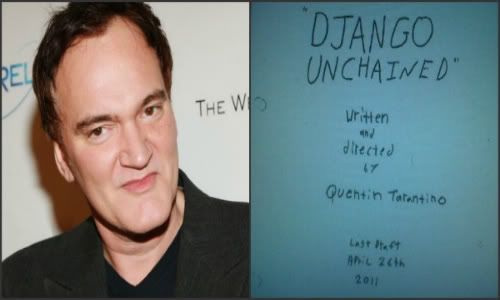 Directed By: Quentin Tarantino
Starring: Jamie Foxx, Christoph Waltz, Leonardo DiCaprio, Joseph Gordon-Levitt, Sacha Baron Cohen & Samuel L Jackson
Plot: A freed slave turned bounty hunter sets out to free his wife.
This script is great! (If you want to read it still, I'm pretty sure it's still floating  in cyber world- google it!) And while I was a little disappointed when Will Smith jumped ship on the project,  I'm sure Jamie Foxx will deliver.
"The Great Gatsby"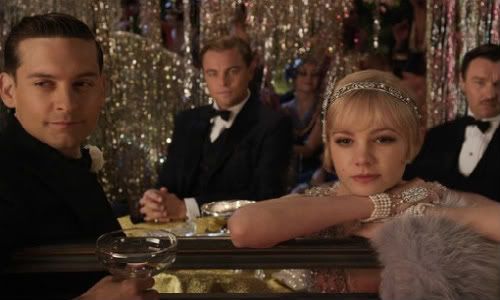 Directed By:  Baz Luhrmann
Starring: Leonardo DiCaprio, Carey Mulligan, Tobey McGuire & Joel Edgerton
Plot: Based on F. Scott Fitzgerald's novel,  is the story of  Nick Carraway, a young Midwesterner  living on Long Island, who finds himself fascinated by the mysterious past and lavish lifestyle of his neighbor, the nouveau riche Jay Gatsby. He is drawn into Gatsby's circle, becoming a witness to obsession and tragedy.
F. Scott Fitzgerald in 3-D? I'll admit I was a little worried because I'm a geeky bookworm so naturally, I wanted to protect what is great American literature. Having said that, Luhrman also took on Shakespeare and he handled it like champ and he picked a talented ensemble cast  so I'm starting to feel more confident about it. This book is in my top three favorite, so hands down, this is one of my most anticipated flicks of the year.
Alongside THIS!
"Prometheus"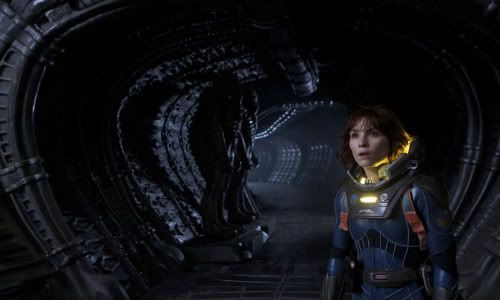 Directed By: Ridley Scott
Starring: Noomi Rapace, Michael Fassbender & Charlize Theron.
Plot: A team of explorers discover a clue to the origins of mankind on Earth, leading them on a journey to the darkest corners of the universe. There, they must fight a terrifying battle to save the future of the human race.
Alien origin story? HELL YES!
"Gangster Squad"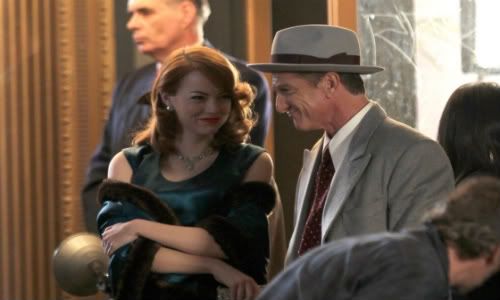 Directed By: Ruben Fleischer
Starring: Sean Penn, Ryan Gosling, Emma Stone, Josh Brolin, Nick Nolte & Giovanni Ribisi
Plot: LAPD struggles to maintain the Mafia during the 40's & 50's.
I love a flick set in the 40's  & 50's , the hats, Frank Sinatra, what's not to love?  Great cast, great setting and it's been way too long since  a good Mafia movie has hit.
"This is Forty"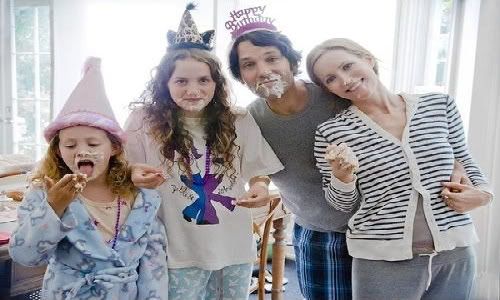 Directed By:  Judd Apatow
Starring: Paul Rudd, Leslie Mann & Jason Segel
Plot: Picks up with Knocked Up" characters Pete & Debbie.
Judd Appatow, oh how I love thee, let me count the ways. "Undeclared", "Freaks & Geeks", "The 40 yr old Virgin" and the list goes on and on. Needless to say, over the years Appatow has never let me down or failed to make me laugh (I liked "Funny People" damnit!) so his releases always put a nice little spring in my step.
"Dark Shadows"
Directed By: Tim Burton
Starring: Johnny Depp, Michelle Pfeiffer, & Eva Green
Plot:  Based on the cult TV series, is the gothic-horror tale centering on the life of vampire Barnabas Collins.
Tim Burton doing what Tim Burton does best!  I'm in!  And if the picture above is any indication, I'm sure it'll be visually stunning, as most Burton movies are.
"Argo"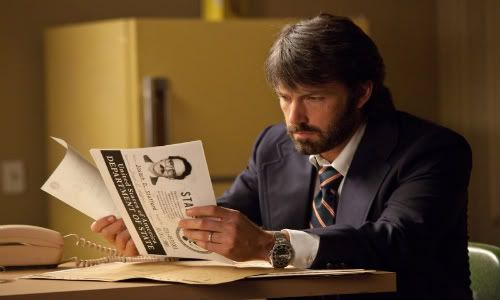 Directed By: Ben Affleck
Starring: Ben Affleck, Bryan Cranston & John Goodman
Plot: As the Iranian revolution reaches a boiling point, a CIA  specialist devises a risky plan to free six Americans who have found shelter at the home of the Canadian ambassador.
I love Affleck as a Director and I think he's proven himself with "The Town" & "Gone Baby Gone" so I'm anxious to see how he handles this material that he doesn't have any writing credits on yet.
"Skyfall"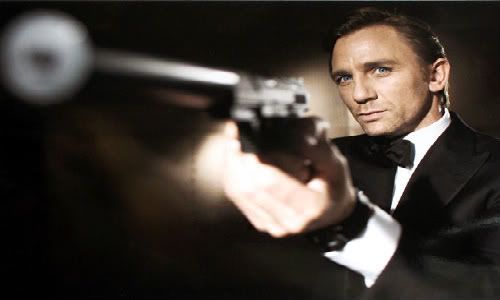 Directed By: Sam Mendes
Starring: Daniel Craig, Helen McCrory, Javier Bardem  Ralph Fiennes & Judi Dench
Plot:  007 agent, James Bonds loyalty is tested when M's past comes back to haunt her.
I never miss a Bond movie!  And there's something to be said for a character that stands the test of time. For me, he's a cinematic tradition.  Another factor… a Sam Mendes directed Bond flick? Interesting.
"Moonrise Kingdom"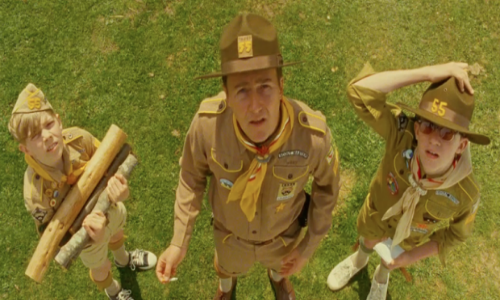 Directed By: Wes Anderson
Starring: Bruce Willis, Edward Norton, Bill Murray, Tilda Swinton, Frances McDormand, Harvery Kietel, Jason Swartzman & Bob Balaban.
Plot: After two young lovers flee, a local search party in a New England town search for the pair.
I know. It's Wes Anderson and no doubt will be very Anderson-y.  Although people have a tendency to talk trash because of his all too familiar pseudo intellectual, indie culture pop tone, I find his flicks fun and adorable. Yes, yes it will be Anderson-y and that's exactly what I want. Thank you very much.
"Total Recall"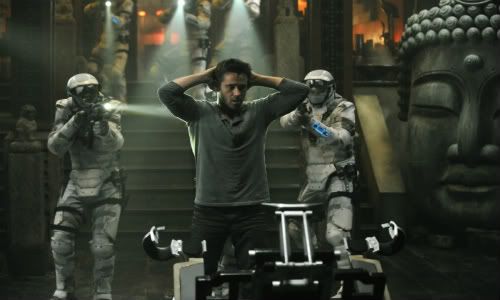 Directed By: Len Wiseman
Starring:  Colin Farrell,  Kate Beckensale, Jessica Biel, Bryan Cranston &  Bokeen Woodbine
Plot: Based on the Phillip K Dick novel and a remake of 1990 Swartzenger flick.
I caught some rough footage at Comic Con and I have to admit it made me a lot more interested in this film than I would've been if I hadn't. Also…Colin Farrell? Yes, please and thank you. And no it's not because he's got that damn sexy Irish brogue and could charm a pair of socks, it's because he's a fucking great actor (Please refer to "In Bruges, "The Way Back," or "Tigerland")
"Savages"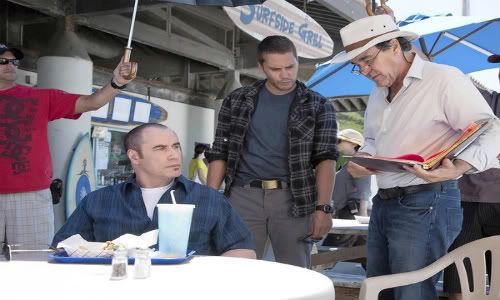 Directed By: Oliver Stone
Starring: Blake Lively, John Travlota, Taylor Kitsch,  Aaron Johnson & Benicio del Toro
Plot:  Pot growers go up against the Mexican drug cartel who kidnapped their shared girlfriend.
Sounds gritty, just like the kind of Oliver Stone I like.
"Lincoln"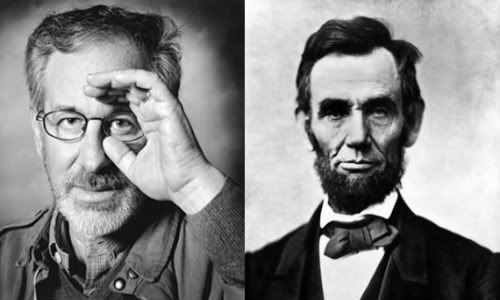 Directed By: Steven Spielberg
Starring: Daniel Day Lewis, Joseph Gordon-Levitt, Tommy Lee Jones, Jared Harris & James Spader
Plot: The President of the U.S. guides the North as they head into the Civil War.
I couldn't imagine better casting for Abraham Lincoln!  This is going to be epic, right?!
"Great Hope Springs"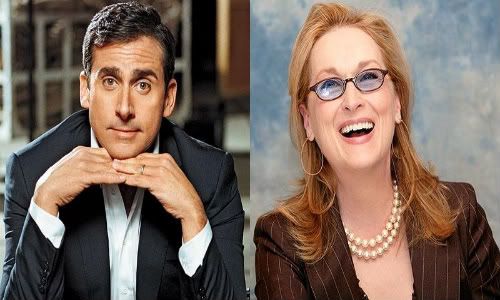 Directed By: David Frankel
Starring: Meryl Streep, Tommy Lee Jones & Steve Carell
Plot: After thirty years of marriage, a middle-aged couple attends an intense counseling weekend to decide the fate of their marriage.
This just sounds like a damn good time. Oh and I can't resist Carell!
"The Perks of Being a Wallflower"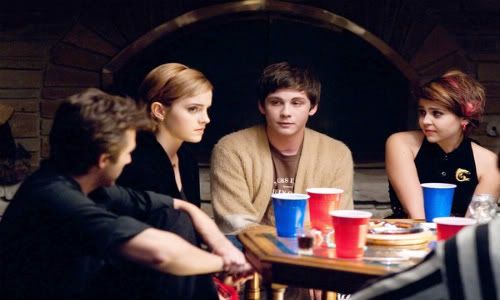 Directed By: Stephen Chbosky
Starring: Emma Watson,  Logan Lerman, Paul Rudd & Nina Dobrev.
Plot:  An introvert freshman is taken under the wings of two seniors.
Great book. The interesting, rare element is that the author himself not only wrote the screenplay but sits in the director's chair on this one too.
"Untitled Terrence Malick Project- Romance Drama"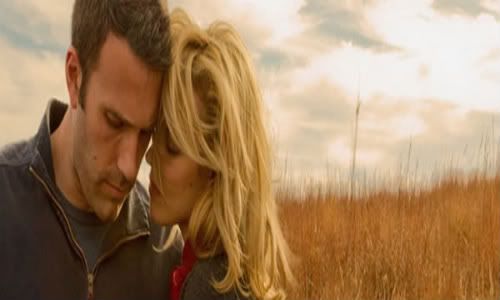 Directed By: Terrence Malick
Starring: Ben Affleck & Rachael McAdams
Plot: Unknown- Malick doesn't give anything away!
This is a pleasant shock. Malick usually makes us all hang on for years for his next release, so this should be a nice little treat.
Honarable Mentions: Not sure if these are going to be great flicks but I'm curious to see :  "Les Miserables", "The Hunger Games", "Dictator," "Mirror Mirror",  "Seeking A Friend for the End of the World",  "The Five Year Engagement",  "Perfect Sense," "Friends with Kids," "Magic Mike", "Ted", "Wettest Country",  "American Reunion" "Hysteria",  "Men in Black III", "Jeff Who Lives at Home" , "Abraham Lincoln Vampire Hunter",  "Life of Pi",  "Movie 43", "Rampart" & "Untitled Phil Spector Project".