What do you think?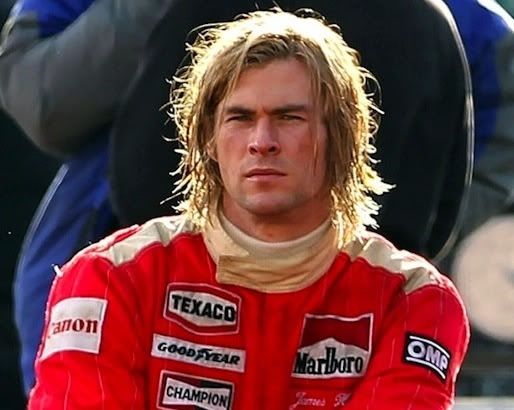 The first photos from the set of Ron Howard's new film "Rush" have emerged – and Chris Hemsworth is uncannily similar to the British racing legend he's trying to play – James Hunt.
The pics from CeleBuzz show Hemsworth's kept his "The Avengers" long hair for this one, where he'll play alongside Olivia Wilde and Daniel Bruhl.
It's based on the story of F1 champion Niki Lauda (played by Bruhl) who almost died after an accident on the track – and then came back to the driver's seat just two weeks later to compete against Hunt (Hemsworth).
What do you think of the photos?