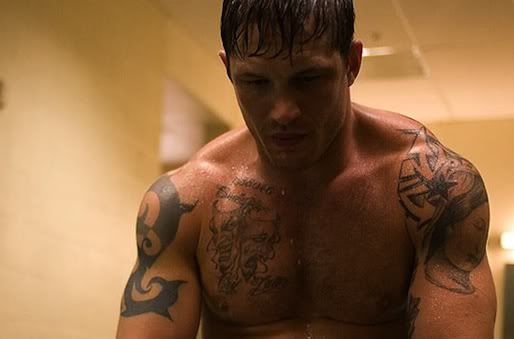 Tom Hardy is in talks to play the leader of a 1960s biker gang, in a yet-to-be-titles film for Warner Bros.
The star of both the critically successful ("Warrior") and panned ("This Means War") as well as being Bane in the upcoming "The Dark Knight Rises" is getting yet another chance to put his American accent to the test.
Variety says the story will be written by Mark L. Smith, who wrote the 2007 horror "Vacancy", about a wounded Vietnam vet who comes back home in the middle of the war, and becomes the leader of California's most brutal bikie gang.
It sounds like a great way to put Hardy's talents – nice and gruff and violent – to good use; and it's a way to get him known for another character role that's not comic book or true story.
What do you think?