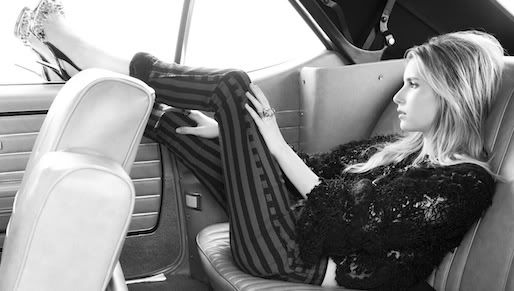 Rising young talent Emma Roberts is set to join the cast of the heist movie "Empire State", playing alongside Liam Hemsworth and Dwayne Johnson.
Variety says she'll play a waitress who falls in love with one of two young buddies-turned-thieves (one of whom is Hemsworth), who're planning to rob an armoured car.
The film's to be directed by Dito Montiel ("A Guide to Recognising your Saints", "The Son of No One"), based around true events that took place in 1982, in the script by Adam Mazer. There's no word yet on whether it'll be set in the 80s or remade in the present day.
Dwayne Johnson will play a NYPD cop trying to stop the robbery and catch them.
I've got a self-confessed crush on Emma Roberts – and I think she's a great talent. She's starred in a couple of Sundance pics ("The Art of Getting By" and this year's "Celeste and Jesse Forever"), and I can't get enough of her. What do you think?