Video game adaptations are really kicking into gear in 2016, with both movie and game studios hoping to get multiple films set for the next few fears. One of the biggest is "Assassin's Creed", reportedly set to be the launching point for Ubisoft Motion Pictures. It is seen as a potentially risky move because it will be battling the spinoff "Rogue One: A Star Wars Story" upon its release, not to mention adaptations similar to it having had trouble in the past. But Ubisoft is reportedly planning a sequel to it already, as well as a first film for the black ops series "Splinter Cell".
Set for release this winter, "Assassin's Creed" follows Callum Lynch (Michael Fassbender), a man who is able to travel back to the ages of his ancestors, who were notorious assassins, by accessing their memories. This first film goes back to 15th Spain, where Fassbender will also be taking on the role of Aguilar. There's not been a trailer yet but there are unconfirmed reports that the studio is smartly using the huge opening of "Batman vs. Superman: Dawn of Justice" to market its first look. Fassbender is in talks to continue in the sequels, so at this point he will remain the star of the series, but whether or not supporting cast members like Marion Cotillard and Jeremy Irons will return is unknown. So with that film almost ready to go, Ubisoft is also planning a possible (depending on the success of "Assassin's Creed") film with based on the "Splinter Cell series, set to star Tom Hardy.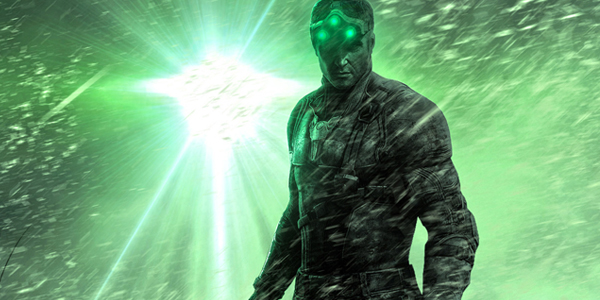 "Splinter Cell", based on the renowned Tom Clancy series of the same name, follows Sam Fisher, a highly-trained black ops soldier who completes dangerous missions. Hardy, just getting off of Oscar-winning films like "Mad Max: Fury Road" and "The Revenant", is still attached to the project, although his schedule is getting increasingly packed. "Splinter Cell" originally had Doug Liman set to write and direct, although it has since gone through rewrites, but it's possible he could still helm the project with a different script. Hardy is getting ready for Christopher Nolan's WWII epic "Dunkirk" as well as being involved in future "Mad Max" films with director George Miller. Hardy would be great as Fisher so hopefully the studio will keep on him on-board.
Video games are quickly meshing with Hollywood faster than some might notice, and they are going to be a major part of cinema in the coming years. Daisy Ridley, star of "The Force Awakens", is in talks for the "Tomb Raider" reboot, "Uncharted" is still in the works, and this summer we will get the hugely-anticipated "Warcraft", so how all of these perform could have a drastic effect on studio's future plans.
"Assassin's Creed" hits theaters on December 21st.